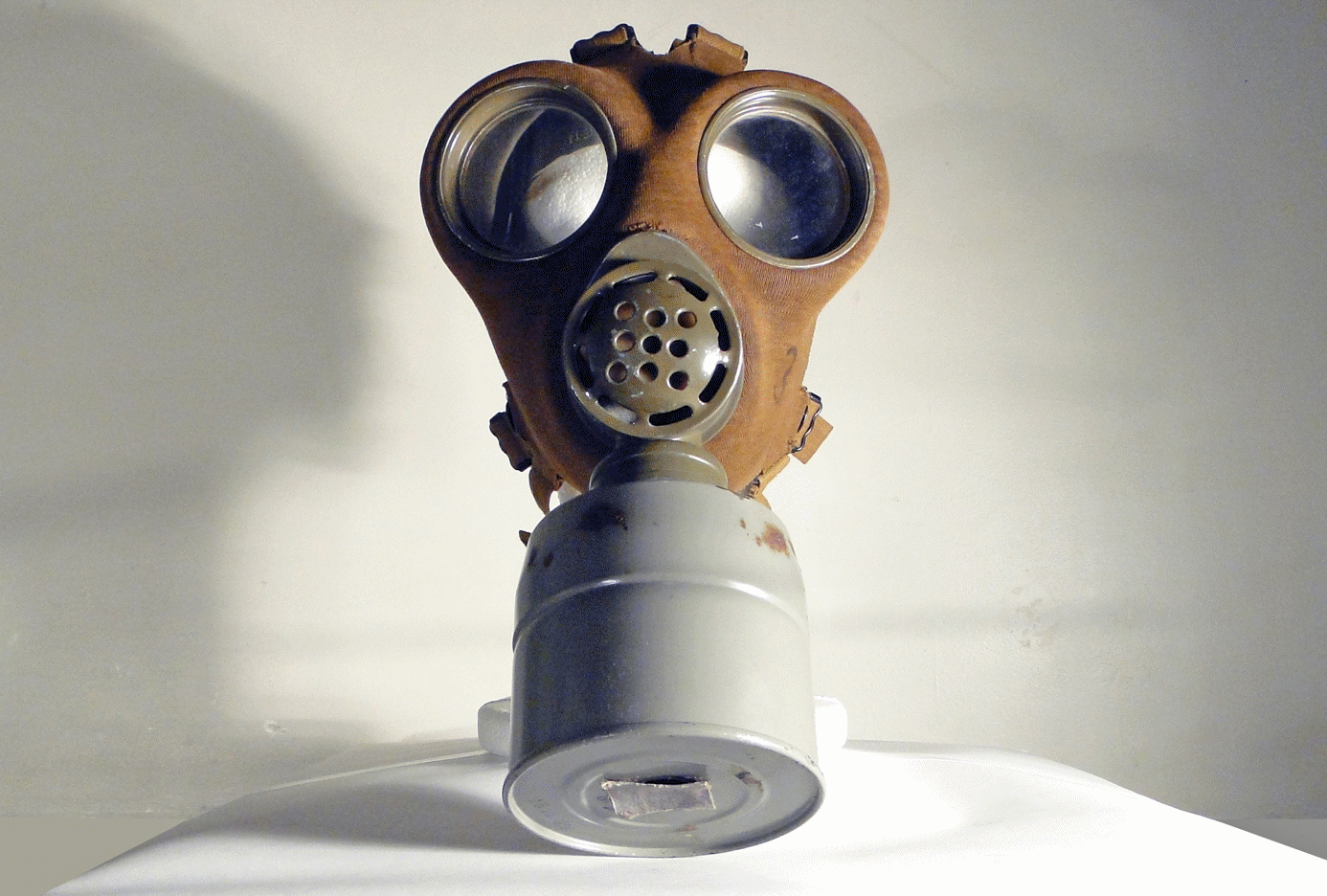 The Czech Vz-33 was based on the design of the British Mk IV, made from similar materials as the Horak/Techna. It was used by both military and civil defense. This example was made by Optimit in 1936.
Stamp
Stamp on cheek "CH37"
Stamp
Size stamp on cheek "3"
Stamp
Date stamp under chin "S-VIII-36"
Rubber stamp
Patent stamp inside mask "PATENT OHLASEN"
Rubber stamps
Manufacturer and date stamps inside mask "(Optimit logo)" "36"
Filter
Filter stamps top view "ECKHARDT" "E.S.84-38 "EF-2" "Uredne zkouseno Vojensky chemicky ustav" "38" "1688" Uredne zkouseno Vojensky chemicky ustav = Officially Tested Military Chemical Institute