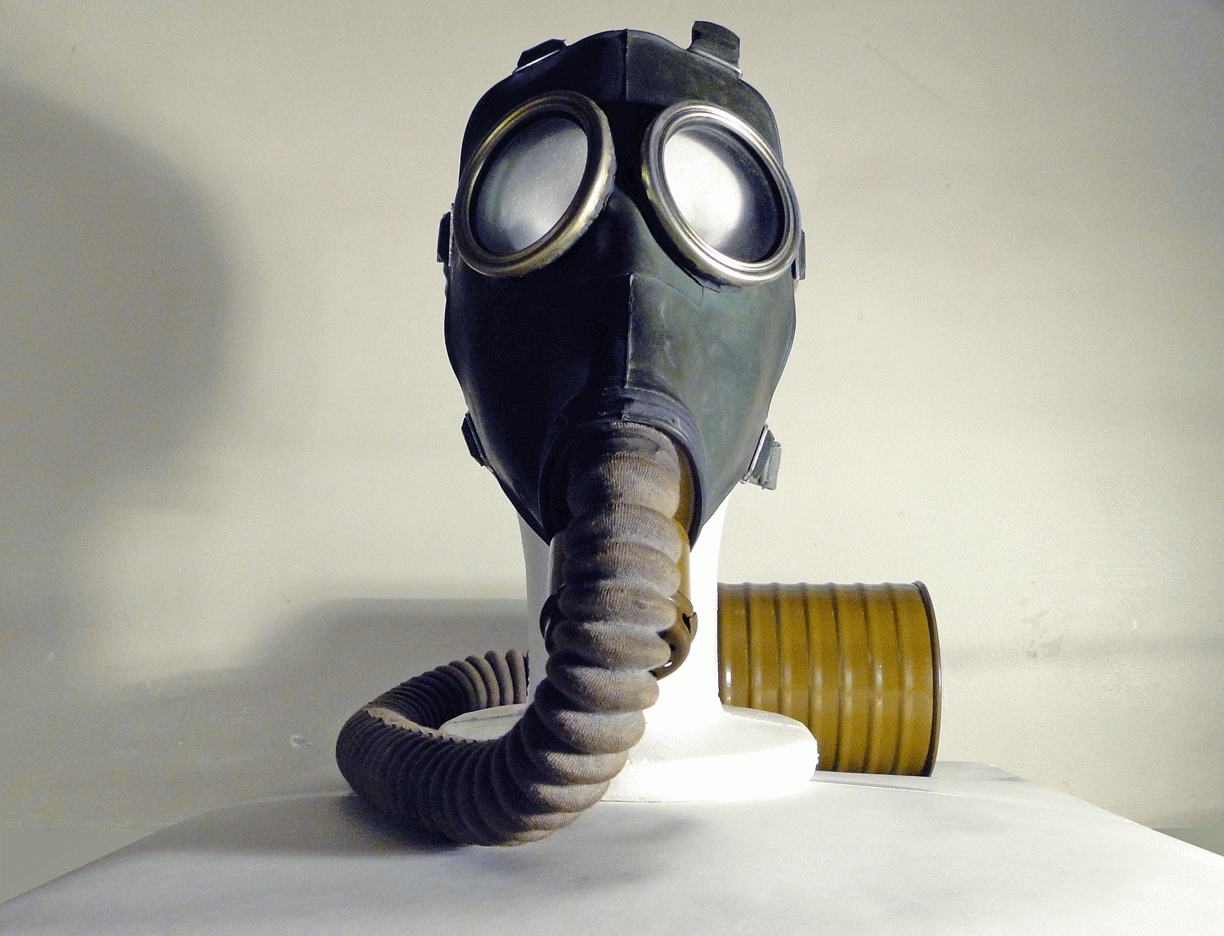 The Russian/Soviet M-49 was the mask included with the Гражданский Противогаз 4 Улучшен (ГП-4у) kit. It was made of green rubber, with a hose attached directly to the mask, and an exhale valve below. This example was made in Yaroslavl in 1963.
Гражданский Противогаз = "Civilian Gas Mask"
Улучшен = "Improved"